Jodi Robinette
Practice administrator, Jodi Robinette is passionate about taking care of Dr. Yu's patients. From their first phone call to their last follow-up appointment, Jodi's compassion is evident. She sees every patient as a family member and treats them accordingly.
She started with Dr. Yu at the beginning of 2022.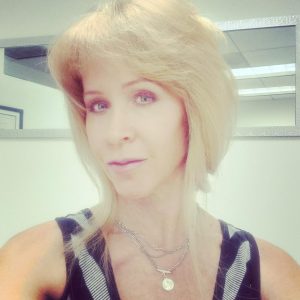 Practice Manager
Dr. Yu's team works as a family, and Jodi is the face of that team. In addition to her management duties, she ensures patient satisfaction above all. She enjoys resolving concerns, scheduling procedures, and interacting with a diverse population.
Jodi believes in the work Dr. Yu is doing for his patients. Dr. Yu is a minimally invasive gynecologic surgeon (MIGS), avoiding invasive procedures (like hysterectomy) whenever possible.
She looks forward to welcoming you to the practice and taking care of all your questions and concerns, including your scheduling and surgical needs.
Early Years
The name Robinette may ring a bell if you're a football fan, as Jodi's father was an All-American star athlete from Clare, Michigan, who went on to play for the Denver Broncos from 1962 to 1967. Jodi's athletic lineage started with her great uncle, Louis Gehring of the New York Yankees. Uncle Lou taught her father how to be a humble athlete. Uncle Lou also enjoyed pheasant hunting with Jodi's grandfather, Rex Robinette and her father on their family farm in Michigan.
Jodi grew up in Denver and attended the University of Colorado, where she had planned to study Medicine but was drawn to Philosophy and Theology. She credits her time in this field of study for helping her gain the awareness and empathy that creates natural bonds between her and the patients she assists.
After graduating from CU, she continued with a second degree in medical aesthetics, from Heritage College. Jodi has worked in plastic surgery and neurosurgery for most of her career. While working in neurosurgery, she helped develop the Deep Brain Stimulation Center for Parkinson's Disease at Littleton Adventist Hospital. She is also a yoga instructor, life coach, and licensed aesthetician.